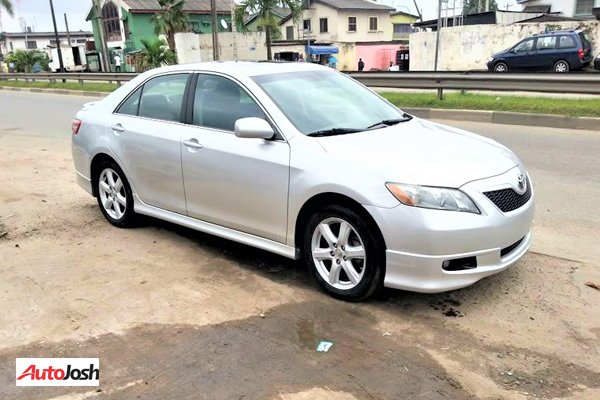 Toyota Camry is so dear to most Nigerians and the world at large. You don't need a rocket scientist to tell you why; you can see a lot of them on our Nigerian roads.
If you're not above 37 years old and you're reading this post, just know that Toyota Camry is not your mate. It has been in existence since 1982.
Initially, the Camry cars produced were all compact in size, which we can refer to as narrow-body. As time went by, they graduated to mid-size which can be referred to as wide-body.
Over the years, the Camry has worn the crown as the best-selling vehicle in some of the countries they are found. It is a car is known for its reliability.
Below are 16 fun facts about the Toyota Camry
1. In 1983, Toyota faced a very stiff competition from the Honda Accord; they had to replace the aging Corona sedan with the new Camry.
2. The name Camry comes from the Japanese word for "crown". Which is a phonetic transcription of a Japanese word, "Kanmuri"
3. The first Camry had four-cylinder engine that was capable of coughing out 92 horsepower.
4. The second generation Camry which was redesigned was introduced in 1987. It came with a 115 horsepower four-cylinder, and a V6 engine option followed in 1988.
5. Toyota Camry is liked by many Nigerians. The number of 'Tiny lights', 'big daddies', 'muscles', 'spiders' you see on our Nigerian roads will support this statement.
6. In May 1980, Toyota proposed entering a joint venture with Ford so that its Camry would be manufactured at a Ford factory and sold through the sales channel of both brands. The proposal didn't work out as planned because Ford deemed Camry to be in competition with a model it was developing. The negotiation ceased in July 1981.
7. The country of Manufacture of a Toyota Camry can found by looking at the first character of the VIN; a Camry manufactured in Japan has a VIN starting with "J", a model made in the US starts with "4" and a model made in Australia starts with "6".
8. The Toyota Camry XV10 popularly known as 'Orobo' in Nigeria was introduced in 1991. It was with the XV10 that Toyota upgraded the Camry's status to its second "world car" after the Corolla.
9. A two-door Camry coupé was produced by Toyota to compete with the Honda Accord coupé. Toyota had to drop the Camry coupé off in 1996 because it was not popular. A two-door Camry was later introduced in 1999 with the name Toyota Camry Solara.
10. Toyota Camry XV20 popularly known as 'Tiny light' and 'drop light' in Nigeria was introduced in 1996. The production spanned from 1996 to 2002.
11. Toyota Camry XV30 popularly known as 'Big Daddy' in Nigeria was introduced in 2001 for the 2002 model year. The production spanned from 2002 to 2006.
12. Toyota Camry XV40 popularly known as 'Muscle' in Nigeria was introduced in 2007 model year. The production spanned to 2011.
13. Toyota Camry XV50 was introduced in 2012. The production spanned to 2017 model.
14. Toyota Camry XV70 is the latest Toyota Camry and it falls under the 8th generation of Camry. Its production started in 2017. Nigerians are yet to give it a name.
We hope you enjoyed the Toyota Camry